Uvodo Version 2.0.0
The long-awaited Uvodo Version 2.0.0 update is finally here and it's awesome!
Have a look at our updated Demo store:
👉here https://admin.uvodo.dev/



⚡️Dashboard Page Add-On
New option to see Today's sales, Total sales, Total orders
New option to see Top products and Top costumers
New option to see Uvodo's latest Blog articles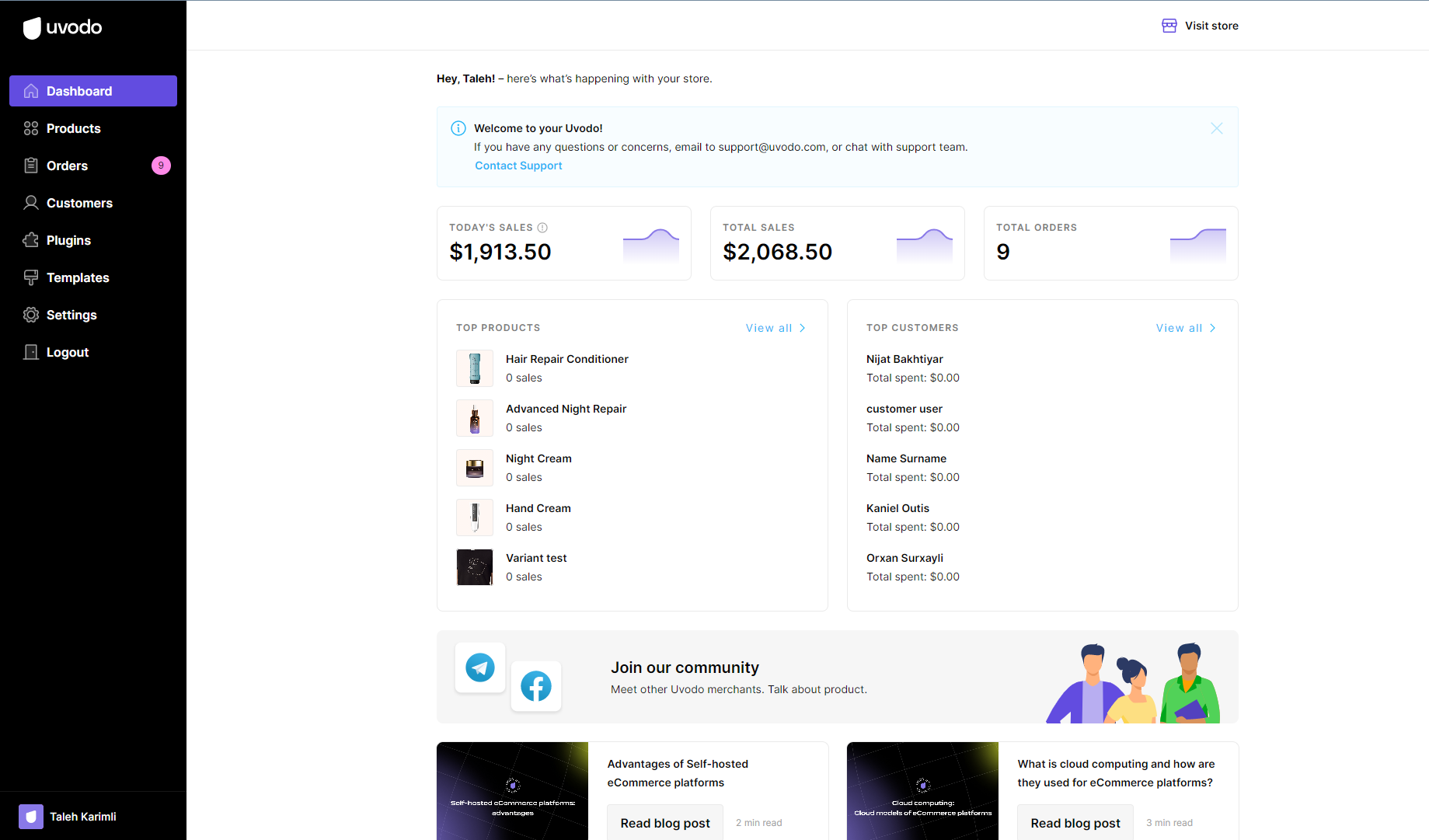 ⚡️Create product
New option to add collections to products on the create product page
New option to add tags to products on the create product page
New option to upload product images via media URL
New option to set tax rate for products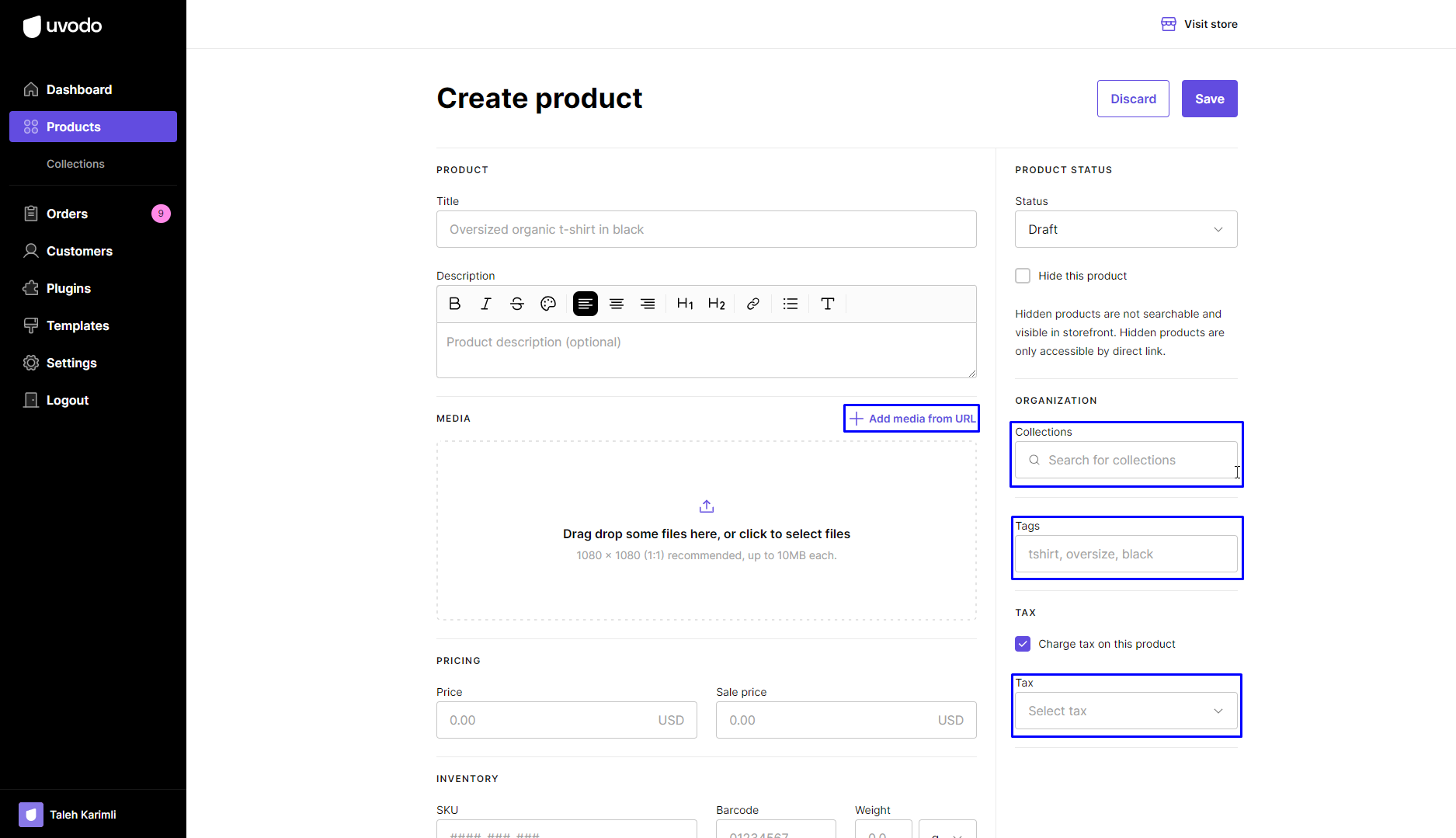 ⚡️Collections Page
Create product collection
Option to upload media files to collections
Option to change collection status
Option to edit SEO Meta description, URL Handle, page title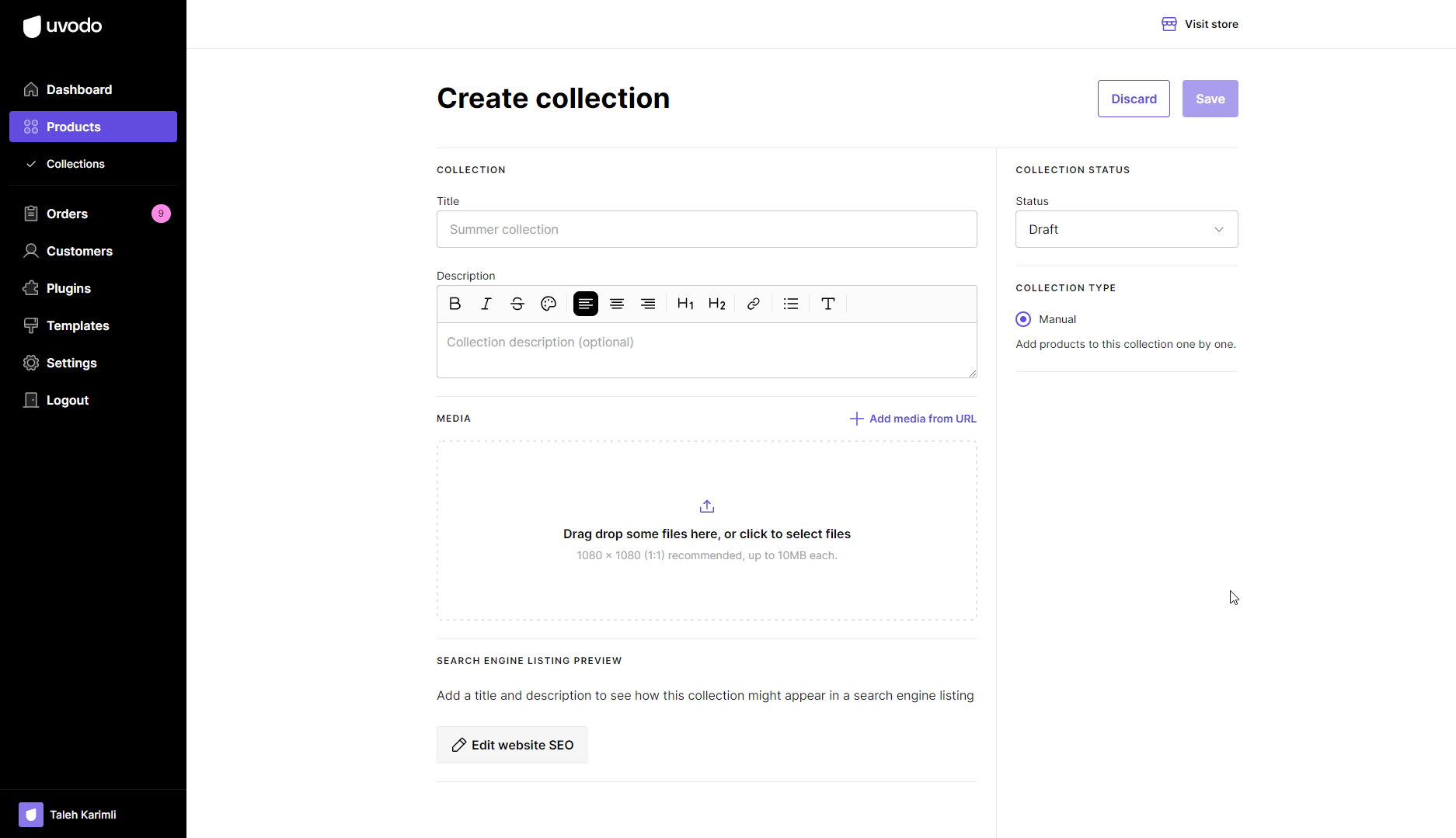 ⚡️Order page
New option - Filter orders: Filter your orders on the orders page
New option - Sort orders: Sort your orders on the orders page

⚡️Templates
New option to display storefront templates

⚡️Plugins page
Add new plugins, update, and activate or deactivate them


⚡️Payment methods
Paypal, Stripe, Cash on delivery payments methods have been added

⚡️Settings
General
New option to upload Storefront logo
New option to upload Favicon
New option to upload General social image

Account
New option to change language of Admin Dashboard

Geo zones
Create Geozones for shipping profiles and tax rate calculation for specific countries

Updates
To check the software version, receive available updates, and update the software


NEW! CANVAS template improvements
The Jolly Sock template has been replaced to the Canvas template with major changes.
Have a look at our updated Demo shop
👉here https://dev.uvodo.com/
New option to display collections on the navigation menu
New option to add tagline, headline, and CTA button on the banner of the home page
New option to add collections section on the home page